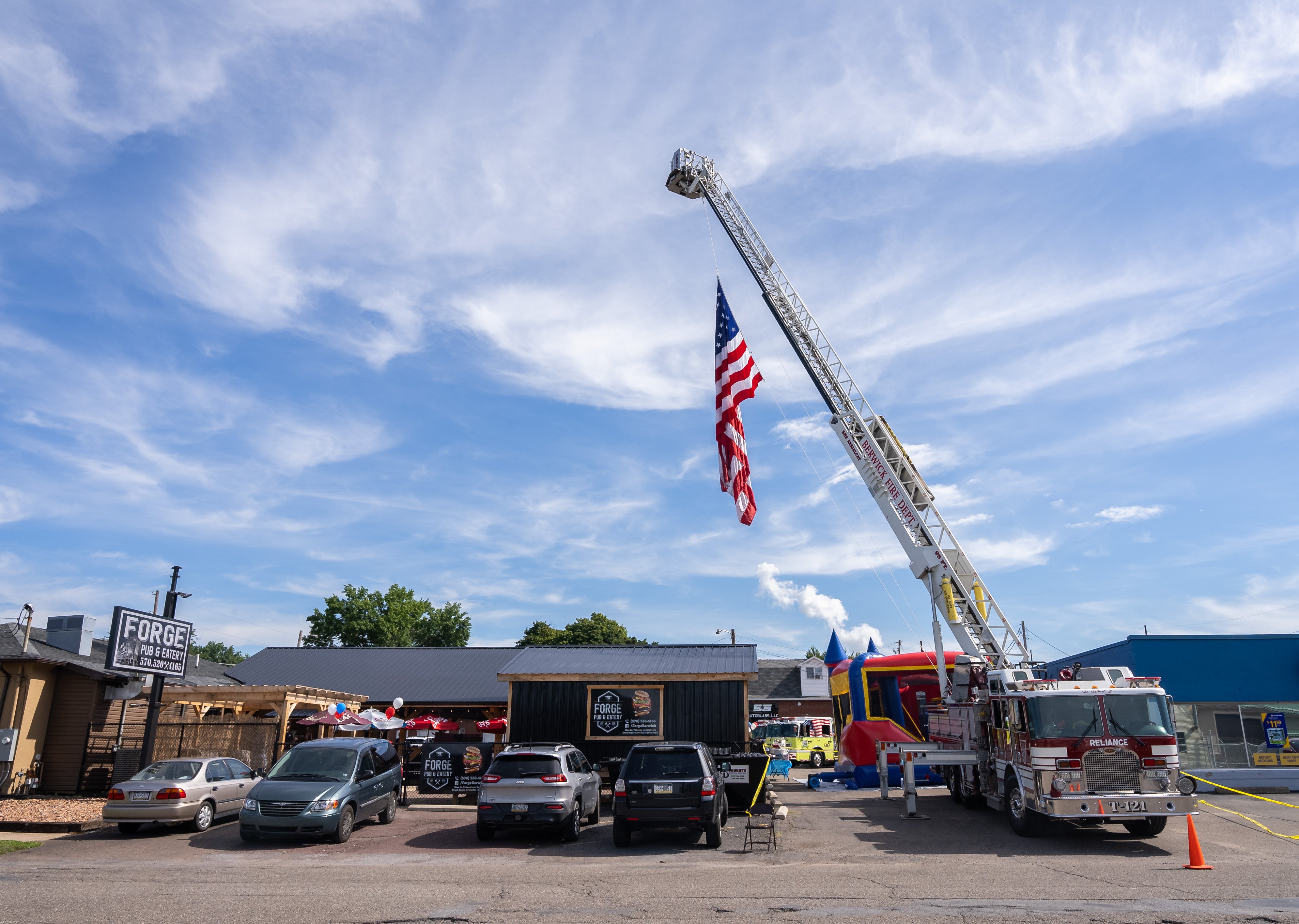 VBC acquired a 365,000 square foot Berwick facility in May, making the town the newest home for the global modular technology leader
PHILADELPHIA, P.A. (September 08, 2022) – Volumetric Building Companies (VBC), a global leader driving construction innovation toward a healthy and sustainable future to address the housing crisis, will host an event to honor first responders in Northeastern Pa. following two tragic August events that claimed the lives of multiple community members.
The event will bring together other companies, families, and the local communities to recognize the first responders who heroically responded to the fatal fire on August 5 and pedestrian crowd crash on August 13.
"This is for the men and women who risk their lives on a regular basis to protect the community knowing that they're often responding to incidents that involve their family, friends, and neighbors. Many of these brave individuals volunteer their time to support Berwick and Nescopeck through this difficult work," said Vaughan Buckley, CEO of Volumetric Building Companies. "As a new community partner, it was important for us to show our appreciation for their efforts."
The event will be hosted at The Forge Pub and Eatery on Saturday, September 10 will feature food, music, a silent auction, raffles, and other entertainment for the whole family.
"As a lifelong Berwick resident, I'm proud to be one of the new employees of VBC, and it made perfect sense to offer our family restaurant space for the event," said Christy Monico, co-owner of the Forge and inventory control supervisor at VBC. "By sponsoring a fundraiser for our first responders, in conjunction with other community organizations, VBC is showcasing its commitment to planting deep roots in the community."
The event will run from 11 a.m. through 4 p.m. and the funds raised will go directly to the emergency departments through the Berwick Police Benevolent Association.
###
About Volumetric Building Companies:
Volumetric Building Companies is a vertically and horizontally integrated global volumetric modular construction leader headquartered in Philadelphia, PA with locations across the United States and Europe. Utilizing their technology-enabled design and engineering model, precision-driven manufacturing capabilities, and project-proven modular construction expertise, the company's focus is on building the future by providing high quality, sustainably produced buildings in less time across varied market sectors. To learn more, visit www.vbc.co. Follow along with the latest news on LinkedIn, Facebook and Instagram.